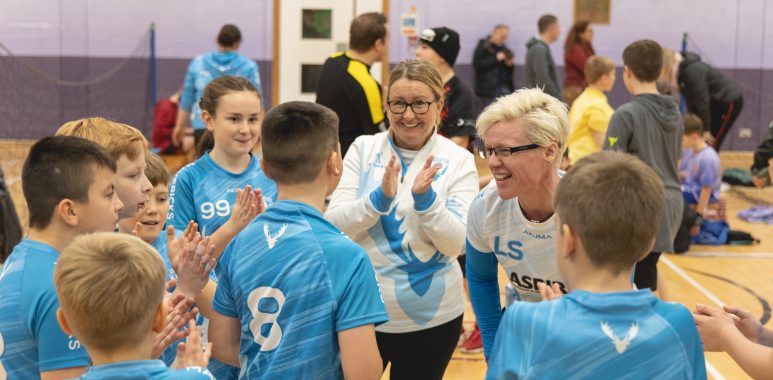 Coach Education | Building Group Cohesion
We have taken an extract from one of our Coach Newsletters that we would like to share with you: Building Group Cohesion. You can read more below. Sign-up for Coach Membership to get access to our monthly Coach Newsletters, through your JustGo account!
All groups are different, with individuals who have specific goals, personality traits and relationships with one another. We look at how you can get the best out of your group by building stronger cohesion…
Think about one group you coach and ask yourself these three questions:
1. What makes each individual tick?
Why is each individual there? Are they coming because their friends are dragging them along, is it simply something they enjoy doing, is dodgeball a tool they can use to get active or do they have bigger goals in mind like wining competitions?
2. What makes the group as a whole tick?
If players have very different motivations, this can lead to poor group cohesion. This will mean arguments as players who want to take things more seriously get frustrated at those who want to have some fun. Similarly, those who want to do more can make those who aren't as good feel pressured or self-conscious as they aren't at the same level.
3. What can you do to streamline the group's goals and activities?
Now we aren't suggesting that you set a goal of winning the Super League, demanding everyone turn up early to sessions and go super serious – that would ruin the inclusive nature of the sport for many people. There might be some achievable things you can do however such as entering a team into a local competition to gently encourage more causal players to take part to build up some confidence. There are ways you can structure your sessions too to offer some choices that everyone is happy with e.g. offering to run a throwing drill with half the group to cater for those who wish to develop their skills, whilst allowing other players the opportunity for some loosely monitored 'free play'.
Catering better to build a group's cohesion will allow you to plan more focused sessions around their needs. Let us know if you make any changes to your group and how you get on!
You can find plenty of similar resources and more dodgeball specific coaching guides, within our Coach Newsletter. Sign-up today!