Get Stuck in the Middle of League (General Newsletter 18/01/22)
On Saturday 15th of January, we officially hit the halfway mark for national leagues! Meaning that every team within a league has played each other at least once, and the schedule now repeats, giving teams a chance to show their progress. Anything can change between now and the end of league, but this is when tables start to really take shape and give a solid idea of who might be in with a chance for the podium.
The current leaders in the English leagues are: Leamington Spartans (Women's Super League); Stafford Raptors (Women's League 1); Leamington Spartans (Men's Super League); Derby Phantoms (Men's League 1); Norwich Nighthawks (Men's League 2); and Coventry Silverbacks 2s (Men's League 3). As for the Northern Irish Leagues, Ballyhackamore Barbarians are leading in the Men's Super League, while Crossfire Cheetahs take top position in the Women's Super League.
While congratulations are due to our league leaders, there's still everything to play for across all these competitions. English Men's Super League and League 1 are both currently only divided on set differences, and no league leaders are more than two wins ahead of their runners up. National leagues are scheduled to finish on the 14th of May, and it's likely we'll have to wait until then before any winners are set in stone.
This season has also seen plenty of Junior players make their first steps in Adult leagues, with clubs such as Enderby/Leicester White Tigers, Virtue Empire, Bedford Eagles and Hartlepool Mavericks pulling players from their younger teams up. This is an exciting development that we can only hope continues in future seasons as more clubs launch Junior sides, even though it makes the rest of us feel suddenly very, very old. Congratulations to everyone who has taken part in the season so far!
Funding Opportunities
We currently have two major funding opportunities that we can help clubs apply for. The first is the Queen's Platinum Jubilee Activity Fund, through which clubs can apply for £300-£10,000 in funding for new projects that aim to get more people physically active. The second is the Return to Play Small Grants scheme. Clubs such as Eden Dodgeball Club have already successfully applied for the Return to Play scheme, being awarded in excess of £5,000 to provide opportunities for women and girls aged 13-18 to get more active in the Penrith and Eden area. This funding can, for example, be used to help provide taster sessions and outreach projects within the community, or pay for training and qualifications for coaches.
To discuss these opportunities and for support with your applications, please contact hello@britishdodgeball.com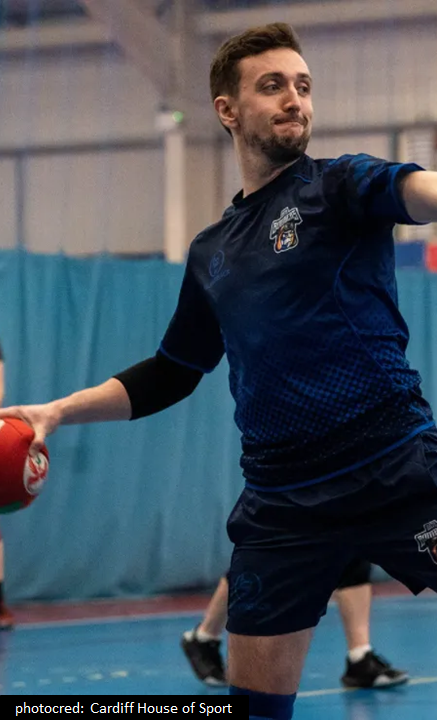 Here there be Dragons
Last weekend was especially busy for some, as the Welsh national team held trials down in Cardiff. With over forty signups for the day, it was the largest attendance on record for the team. Manager Andrew Blower had this to say of the day: "The day went great, better than we expected, mainly thanks to our great coaches Robin 'Spike' Allison and Kathryn Thomas. The standard was higher than we've seen in some time, thanks to the return of a few old faces and the development of players from both the Rhondda and Carmarthen based players, who are now getting regular experience in the English league system."
The Welsh team will be looking to improve upon their already fantastic results from the 2019 European Championships in Newcastle, where they came 4th in the Women's category, 9th in the Men's, and 6th in the Mixed. This year's Euros will be held in Drachten, the Netherlands, from the 14th-17th of July.
Rhys Neill for the South East
We've announced Rhys Neill as our Development Officer for the South East of England! British Dodgeball is looking to increase the number of opportunities in the area in the near future, as regional leagues continue to expand across the country. Here's what Rhys has to say: "I would like to rapidly develop the opportunities for children and adults to participate in dodgeball within the South East of England, so that the people of the region may take full advantage of the wealth of benefits this sport has to offer. I am very excited to work within a team that has already done so much for the growth of the sport, and I relish being able to contribute to a sport with such potential and one which I am passionate about."
Welcome to the team, Rhys!
Need more of a dodgeball fix? Check out content from across the dodgeball world:
The London Storm v Derby Phantoms Women's Super League matchup in December was one of the most exciting so far this season. Matt Wiehl breaks down the highlights.
How do you go from complete new-bee to National League player? Darrell Turner recounts his journey in this piece for Manchester Bees.
And in the Northern Irish league, check out this footage of the Match of the Season (so far) between Ballyhackamore Barbarians and Kapow Dodgeball.
Have something you want shouted out to the dodgeball community in the next newsletter? Let me know by dropping me an email at zoe@britishdodgeball.com.