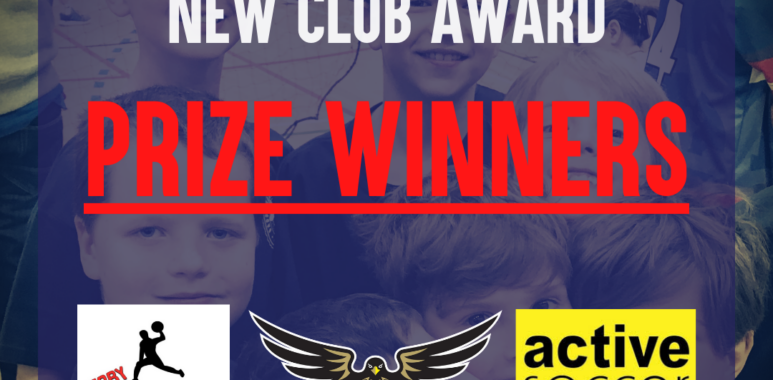 Club Development
News and Updates
New Club Award Launch Prize Winners Announcement
We launched our New Club award in January, 2020, to more formally support the set-up of new dodgeball clubs. We are delighted to say that we have had 8 applications to the scheme already and are working hard to support these clubs with guidance, funding bid writing support and the provision of a start-up bid including equipment and free club membership for a club's initial set-up year.
To celebrate the launch of our club, we are giving away 3 sets of 12 size 1 dodgeballs to those that applied. The winners were as follows:
Derby Dodgeball: Derby Dodgeball applied for the award to help ensure their club is sustainable at under 11's level. They have entered both regional junior leagues this season and are showing great development.
"Thank you so much for the equipment and help you have given us at Derby Dodgeball. The support you have given will benefit all the children that are involved at our club and with new players coming into the club. The equipment you have given will help in training and give us the opportunity to allow more players to practice their skills on a regular basis. Thank you again." Raj Singh, Derby Dodgeball
Active Soccer: Active Soccer are a CIC who operate in Maghull, Liverpool. They are aiming to set up a new non-profit community dodgeball club for juniors and adults and eventually enter teams into leagues and other competitions. We are delighted to support an organisation who wants to impact positively upon the health of residents in their area!
Bedford Eagles Dodgeball Club: Bedford Eagles Dodgeball club are developing young players to a high quality and we are excited that they have set up an under 11's section!
"We're so grateful to have been selected for the new club award and receive some new dodgeballs. They will really imprive the under 11's training sessions by allowing us to run multiple activities at the same time. As a result, our juniors will be able to develop their skils faster whilst having fun." Charlotte Josiah, Bedford Eagles
Interested in setting up your own dodgeball club? Good news, it's never been easier! Visit our club support page for more details on how we can support you in your new club journey.