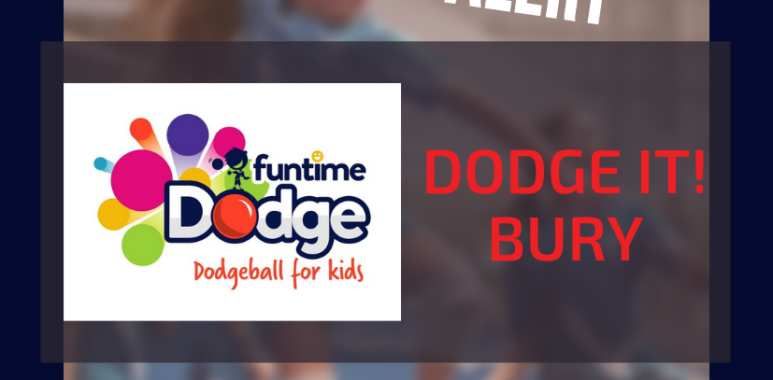 New Club – Dodge it! Bury
Bury in Greater Manchester is buzzing with dodgeball thanks to Funtime Activities setting up a brand new dodgeball club! We caught up with leader Duncan Cooper about the club…
Session Details: 5.30-6.30pm, Fridays @ Elton High School, Walshaw Rd, Bury BL8 1RN
Contact details: [email protected]
Why did you decide to set up a dodgeball club? We coach different sports in local schools and we noticed that we were being asked if we could do dodgeball – most importantly we were being asked by the children! A couple of years ago, I sought out a club and found Manchester Bees, I went down to train and learn about the game and found it really enjoyable! I completed my level 2 coaching a short time later and played in the local Manchester league before then bringing it to the schools with the help and support of the sports coordinators. We started to deliver dodgeball sessions as part of curriculum support and after school clubs and these turned out to be a great success and very popular. Alongside Gymnastics this is now our most popular and in-demand sport. I had already researched an outlet for the pupils, but as we are in Bury, it was a little too far for the children to get to the Bees club. We spoke with British Dodgeball and with their help we obtained funding to set up a local club in Bury.
How is the club going? The club is going great. We work within term times and this suits parents. We have started with a maximum attendance figure of 26 so that we can deliver the correct amount of coaching and game time. This has worked well and we regularly get full attendance. We have now got a young leader and a second level 2 coach. 
What are the next steps for your dodgeball club? We are aiming provide a second session in the week for children who cannot make Friday, and hope to attract more high school involvement in the local area. We are actively looking to expand our coaching team and develop a squad for competitions and friendly matches.
What tips would you have for those looking to start a club in the near future? Deliver taster sessions in schools if you can, and ask in return if you can hand out leaflets / promotions. Take note of other popular sports in the area and their game or training times. For instance, Football is huge in the local area and many of the children want to do both, so rather than pick a training time to compete with this, we chose a time when children would more likely to be free. Also speak to British Dodgeball and get the correct accreditation and coaching qualifications, lots of different ideas taken from these have helped us both in the club and the school.
Good luck and keep up the good work! We hope to see you at a competition soon!
Are you interested in setting up a new club? Good news, it's never been easier! Check out the support we can offer on our club support page.