Vol. 9 – What's Coming Up Next?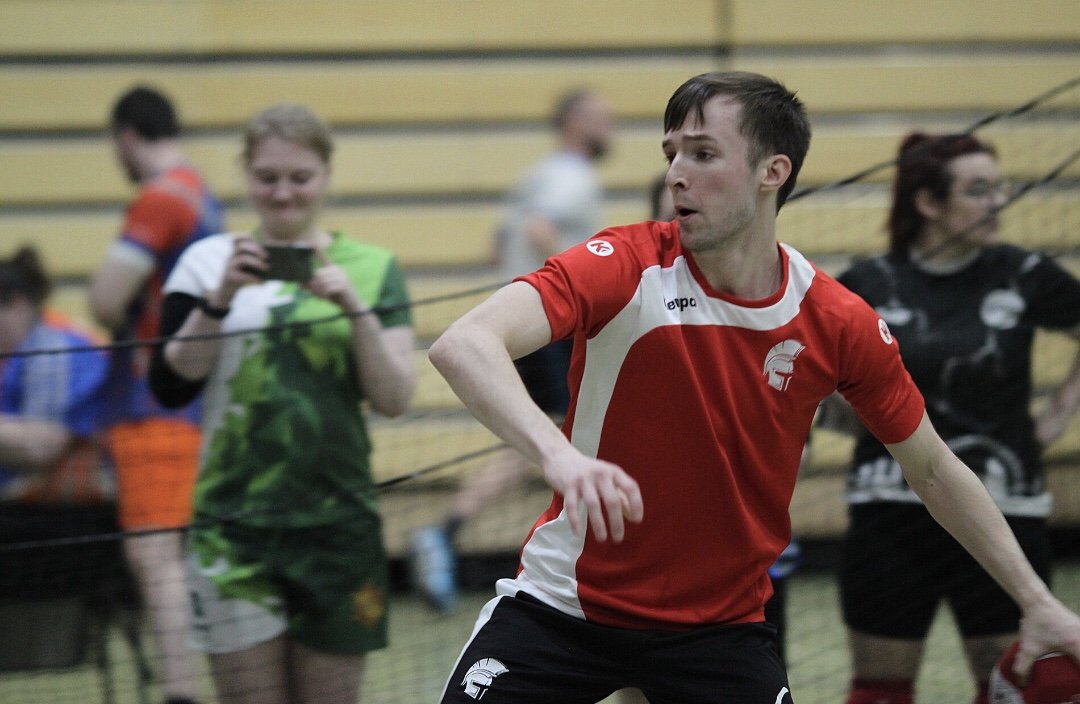 Coming Up!
As the tables are flipped for a great number after last weeks league fixture, many take on their next round. Both Wales and NI start their fourth round this weekend, whereas for Scotland its their second and England takes on their fifth round with the exception of the mens league 3 who take part in their fourth. These are the results so far, going into this weekend;
WELSH SUPER LEAGUE
1st) Rhondda Dragons 2nd) Carmarthen Wizards 3rd) Carmarthen Warlocks
WOMEN'S NI SUPER LEAGUE
1st) Crossfire Cheetahs 2nd) Black Widows 3rd) Ballyhackamore Amazons
MEN'S NI SUPER LEAGUE
1st) Ballyhackamore Barbarians 2nd) Kapow 3rd) Crossfire Cannons
MEN'S NI LEAGUE 1
1st) Ballyhackamore Vikings 2nd) Kablam 3rd) Queens Shooting Stars
SCOTTISH SUPER LEAGUE
1st) Granite City Guerrillas Men 2nd) Granite City Guerrillas Ladies 3rd) Guerrilla Insurgents Men
ENGLISH WOMEN'S SUPER LEAGUE
1st) Nottingham Sheriffs 2nd) London Storm 3rd) Bedford Mighty Eagles
ENGLISH WOMEN'S LEAGUE 1
1st) Wessex Wolves 2nd) Norwich Nighthawks 3rd) London Storm 2
ENGLISH MEN'S SUPER LEAGUE
1st) Leamington Spartans 2nd) Lutterworth Meteors 3rd) Manchester Killer Bees
ENGLISH MEN'S LEAGUE 1
1st) Nottingham Sheriffs 2nd) London Storm 2 3rd) Manchester Worker Bees
ENGLISH MEN'S LEAGUE 2
1st) Virtue Empire 2nd) Bedford Rangers 2 3rd) Bedford Mighty Eagles 2
ENGLISH MEN'S LEAGUE 3
1st) Norwich Nighthawks 2nd) Leamington Spartans 2 3rd) MK Cyclones 2
To view all league tables go to:
https://britishdodgeball.org/national-leagues/
Not only do we have league this weekend but the 2nd February marks the 4th University Open of the season taking place at College of Haringey. Many teams will be fighting their way out of group stages, then battling it out to become victorious. Good luck to all teams taking place, we will be announcing the results once in.
Finally if you haven't heard the exciting news already, we are launching our New Club Award scheme this year which will make it easier for promising new clubs to get started with equipment and insurance. For new clubs please visit our Club Support page and fill out the application form in the New Club Award section and for exciting U11 clubs please email [email protected] and explain why you are deserving of the prize, entries close 7th February.