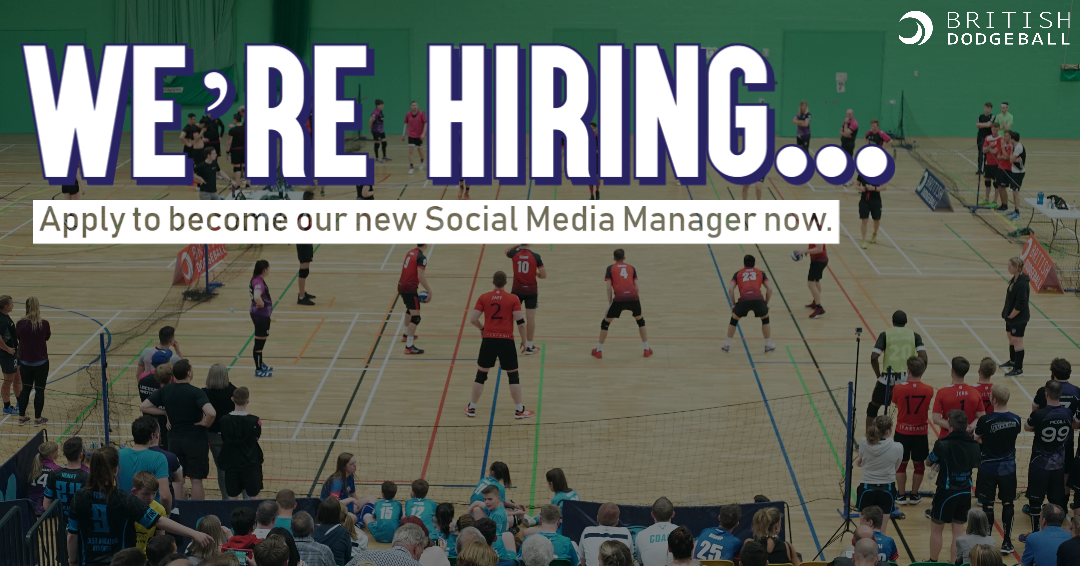 We Are Recruiting – Social Media Manager
British Dodgeball wishes to appoint a Social Media Manager. The Social Media Manager will be responsible for the delivery of the social media strategy and the conception, creation, and implementation of a variety of creative content across all British Dodgeball's social media channels. This is in order to help grow the sport and to promote British Dodgeball's current activities and events. We are looking for a highly creative individual who will be able to create exciting, engaging, and innovative content that attracts players and future players of all ages.
This is a part time employed position of 16 hours per week.
Salary £18,000 pro rata
For full details of this post and how to apply please see the Job Advert, Job Description and Application form below.